Sanitization Services in Boise
Comprehensive Cleaning and Sanitization Services in Boise, ID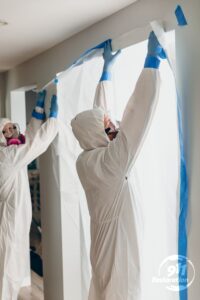 911 Restoration provides a wide range of deep cleaning services in Boise. We have a reputation for the highest quality standards for our sanitization services and design them to fit the needs of our clients – both residential and commercial. Our services include:
Routine cleaning
Carpet cleaning
Restroom cleaning
Pressure washing
Hard floor cleaning
Our team is trained to follow the current CDC and EPA protocols to meet the specific needs of your business. Whether you run a retail store, warehouse facility, or office – we can analyze your workplace and identify the specific cleaning requirements. After this, we can offer a customized range of deep cleaning services that fit your needs.
As with all cleaning solutions, the 911 Restoration team employs the safest and most effective cleaning methods against today's dangerous substances and viruses.
Do you need expert help with a sanitization solution?
| | | | |
| --- | --- | --- | --- |
| Customized Services | Disinfection Solutions | Deep Cleaning Technology | Environmentally Friendly |
| Perfect for small and large offices alike. The 911 Restoration team has you covered. | 911 Restoration is committed to helping you with your emergency disinfection needs. | We use cutting-edge tools and processes that assure the highest level of cleaning possible. | We are setting new standards by offering environmentally friendly sanitization solutions. |
Building and Office Sanitization Services Done Right
The 911 Restoration team uses cutting-edge equipment to ensure the safety of your employees, clients, and your business.
Our training and years of experience have provided us with a background on many types of contaminants. We are also up to date on the latest cleaning protocols. Don't take risks: hire us for your facility today so we can eliminate bacteria that can linger on surfaces for days. We will sanitize designated or agreed-on surfaces of your property to reduce the risk of infection.
Healthcare facilities
Schools and colleges
Warehouses and manufacturing facilities
Financial institutions
Retails and restaurants
The hospitality industry
Decontaminating Commercial Properties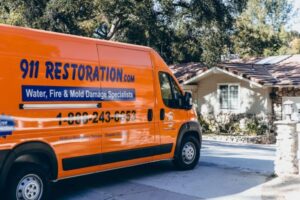 Are you concerned that your property has been exposed to bacteria and viruses? Are you worried about potential contaminations? Don't take risks – we can utilize our deep cleaning contamination services that ensure the complete safety of your property.
Businesses in Boise are returning to normal operation and owners are carefully researching how to implement the best sanitization strategies. The truth is that many employees and clients are still worried about returning to business as usual, but by making use of our cleaning services you can inspire them with confidence.
911 Restoration is proud to offer commercial restoration contractors sanitization services in Boise and the surrounding areas to help businesses stay open through recurring outbreaks of bacteria, fungi, mold remediation, and whatever curveball you have to deal with. Let us help you take the uncertainty out of the equation and provide everyone with a safe environment.
Home Sanitization Services in Boise
911 Restoration uses discrete cleaning methods to disinfect and decontaminate your home. If you are worried about various infections in your home or office, our satisfaction services will be of great help. We ensure that you'll get:
Efficient and comprehensive decontamination procedures
Appropriate use of personal protective equipment (PPE)
Proper use and disposal of chemicals and disinfectants that are being used in cleaning
Furthermore, our team can provide insights and information prior to beginning sanitization services. Our technicians will be more than happy to address your concerns and question before the start of the service.
Making a Difference with Sanitization Services in Boise
Our germ-killing experts are experienced and well-versed in restaurants, healthcare, schools, daycare, government offices, corporate offices, and more; we are fully committed to protecting the community from the spread of bacteria in your place of business.
Our mission is to serve you with cost-effective and standardized sanitization solutions that get the job done.
Protect your businesses, employees, and customs with our sanitization services in Boise. Give our disinfection experts a chance to assist you.