Fire and Smoke Damage Restoration
Experts at Tackling Fire Damage Restoration Boise
911 Restoration of Boise is Your Go-To Company for Fire and Smoke Damage Restoration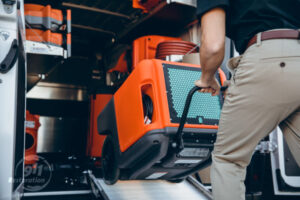 After a fire breakout, your priority is to ensure the safety of you and your family by getting out of the property as quickly as possible. Once the firefighters arrive and put the fire out, it may not be easy to watch the sanctuary you have vested in damaged and destroyed. This is when you may invariably ask yourself, 'what now?' Questions like how to restore the property or recover from the loss are likely to stress you out. Hence, the best way to overcome the stress and ensure fire damage restoration Boise is to contact us.
At 911 Restoration , we are experienced and trusted fire restoration contractors. We understand that you and your family are going through a difficult time, and that's why our compassionate fire and smoke damage restoration team is at your disposal on-demand and on-call whenever you want.
Our IICRC certified team of technicians is knowledgeable and well-trained in handling all types of fire and smoke restoration services. Rest assured, you can rely on us and trust our experts to provide caring, quality, and immediate restoration services to your property, ensuring it is in the top and pre-damaged condition where you can recreate beautiful memories, and take a fresh start together, and once again with same zeal and enthusiasm. Contact us today at (208) 231-9909.
Whether it is a touch of smoke damage or fire destruction to a large extent, there is no time to delay. Allow our experienced techs to handle the fire restoration job and ensure your home is once again safe for your loved ones.
Full-Service Fire Damage Restoration Boise —We Take Care of All Your Needs
Our licensed, insured, and bonded is dispatched right away the moment you call us for assistance. We arrive within or less than 45 minutes equipped and well-geared to provide you with quick and immediate assistance. We know at this point you may feel that your property is destroyed forever. We, however, promise you that we'd go above and beyond to assist you in every way possible to restore your livelihood.
You don't have to seek assistance from other contractors for clean-up or repair services with us. At 911 Restoration, we provide you with complete assistance from start to finish with complete satisfaction. From smoke and soot removal to structural repairs, deep cleaning, and any other kind of issue your property may be exposed to because of the aftermath of the fire, we can help. We are trained to handle all aspects of fire and smoke damage in Boise. Our goal is to deliver you stress and hassle-free fire restoration process to resume business operations or start making new memories in your restored home.
Our Step-by-Step Caring Process—We Follow a Strategic and Detailed Approach for Fire Damage Restoration Boise
At 911 Restoration of Boise, we care for your investment. We know that your property means a lot to you. Watching it burn down in ashes is heart-wrenching and devastating. However, we come to your rescue as a ray of light and hope that everything will be fine and back to normal. Indeed it takes a little bit of time to get there, but it is never impossible, especially when you have our trained and certified working on your fire and smoke damage restoration project. Take a look at how we serve:
Free Fire Damage Assessment and Insurance Consultation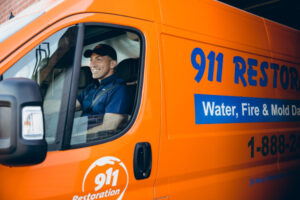 Unlike our contemporaries, for us, you are our family, not another invoice. We strive to win your trust and loyalty by delivering your quality assistance with care and compassion. Therefore, we don't just complete the job haphazardly.
Instead, we follow a detailed and step-by-step process. It all starts with a free fire damage assessment. Our techs are focused on eliminating the inconvenience of having you deal with the aftermath of a property fire and the intensely stressful emotional aspect of the restoration process.
Therefore, first, we perform a no-obligation and free-of-cost fire damage assessment to put you at ease. This is a crucial step as it ensures the action plan that we need to take to help restore your property successfully.
Moreover, information like the degree of fire damage and the cost of restoration you're likely to incur also helps us provide quality assistance with filing the insurance claim and coverage for the loss. We aim to show support and care in all services we offer because we know that you are going through a lot emotionally, financially, and mentally at this stage. Contact us for a free fire damage assessment.
Pack Out Unharmed Items for Safety
Once we are clear about the work needed to restore your property, we'll get started strategically to deliver you a seamless and stress-free process. Our fire restoration contractors start by packing out unharmed items to ensure you don't experience any more damage along the way. These items are stored away until the restoration work is complete.
Smoke and Odor Removal
The next step to complete property restoration involves smoke and odor removal. Our certified specialists remove any soot or pollutants from the air and surfaces of your property. Our objective is to improve the air quality of your property.
We do this by using deodorizing and special equipment, and air filtration devices (AFD's) with HEPA and charcoal filters. All these industrial-grade equipment allow our team to lower airborne particles and odors from your property, thereby ensuring your property is left fresh and has the cleanest air possible.
We use the latest techniques like soda blasting to remove smoke completely from your property. Additionally, it ensures that all traces of soot, odor, and ashes are also removed like they never existed. Our techs will clean and clear all surfaces, including furniture and dishes; however, if anything can't be cleaned of soot or repaired, it is torn out or replaced. This is to ensure the safety of your family. Contact us now.
We Repair, Renovate and Replace—You Don't Have to Stress Over Anything!
When we say that with us, you will not need additional contractors, we truly mean it. Once we deep clean everything around your home and ensure permanent smoke and odor removal, our certified fire damage restoration professionals then begin with fire damage repairs.
We are with you at every step of the process to assist you in putting your life back together and resume quality living. At 911 Restoration of Boise, we do whatever it may take to bring your home back to its pre-damaged condition, including all necessary repairs, major renovations, and replacement work, like structural work and roof repair. Our philosophy is to give you a fresh start after fire and smoke damage restoration; we do our best to make your home better than before. Put simply, we don't just repair; we also renovate, replace and restore.
At 911 Restoration of Boise, we go to a great extent to serve our customers, even if the task includes removing water from fire hoses. Sometimes properties can get flooded to put out the fire. Don't panic! We have you covered. Our fire damage restoration specialists are trained in best water damage restoration near me too. Hence, we can easily and efficiently take care of water extraction if and when needed. In addition to this, we also dry the structures, repair damages, and perform property inspection for mold remediation Meridian infestation, which is likely to occur after water damage and due to the presence of moisture in the air.
Our professionals are at your assistance round the clock and work relentlessly to restore your home as fast as we can. Furthermore, to deliver you a stress-free process, we are ready to work with all insurance companies and provide them with a complete inventory listing and loss itemization to ensure they provide you the coverage you are entitled to.
At 911 Restoration of Boise, we also offer direct insurance billing so that you don't have to go through the hassle of providing the bills to the insurance company. We do all that in our capacity to ease your situation and ensure a smooth recovery to normal living after a fire breakout incident. Give our fire restoration contractors a chance to assist you.