Disaster Restoration Services in Boise
Experienced Disaster Restoration Services in Boise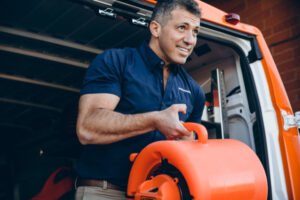 Contact 911 Restoration today for rapid, high quality, and reliable disaster restoration services in Boise. We can expedite your road to recovery and help you bounce back from water, mold, fire, or trauma disaster. Our team is available round the clock, 24/7, and provides same-day service for serious emergencies. We are determined to restore your house to its former self in the shortest time possible.
We help Boise businesses and families recover from disaster. But why should you choose us? This is what you get when you sign up with 911 Restoration:
IICRC certified technicians
45-minute response time for emergencies
Industry knowledge and experience
Professional, efficient, empathetic
Compatible with your insurance provider
24/7 emergency service
The 911 Restoration Team is Available 24/7!
Fire and Smoke Damage
Fire and smoke can spread fast and cause some serious damage if not handled right away. Our fire damage restoration Idaho experts in Boise will use industry-grade tools to restore your property and clean up all the remnant ember and smoke.
Water and Flood Damage
Natural disasters, plumbing problems, and the occasional leak can all lead to water damage. As the leading water damage mitigation near me experts in Boise, our team has seen it all.
Mold Remediation
You don't want to ignore the mold problem for too long. Contact us as soon as you can to address sources of mold growth and eradicate the health hazard from your home.
Full Service Disaster Recovery. Just One Simple Phone Call.
At 911 Restoration, we urge everyone in our community to have a plan for unexpected events – whether they're natural or man-made. It is important to have a clear disaster plan – including a disaster restoration specialist on standby in case the worst comes to the worst.
With the best team in town and experience serving both residential and commercial restoration contractors clients, 911 Restoration is ready to help you with your disaster restoration needs; any time and any location.
As a leading disaster restoration specialist in Boise, we proudly cater to a wide range of clients:
| | |
| --- | --- |
| Corporations and small businesses | Restaurants and Hotels |
| Government establishments | Schools, colleges, and universities |
| Warehouses | Multi-family complexes |
| Hospitals and clinics | And more… |
But you should act fast!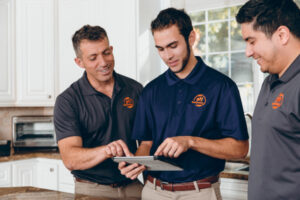 Time is going to play a critical role on the path to recovery. It is important to respond within the first 24 hours after a disaster to quickly restore your home or business. As one of Boise's most reliable and trusted disaster restoration specialists, 911 Restoration has a proven track record with the best response times, unmatched professionalism, and expert resources in the industry.
Water Damage Recovery Services
If your house has been flooded by water, we'll save the day by using our industrial-grade drying techniques so that your building is restored back to pre-disaster condition. Our water restoration services are available 24/7. You can dial our number or visit us online.
Fire Damage Recovery Services in Boise
Once the fire has been put out, our team can minimize the fire and smoke damage by restoring the property in your Boise home. Our team will identify and evaluate the structural caused by the fire and decide what needs to be replaced or salvaged.
Mold Remediation Services
If you spot mold growth in your home or office, it's time to take action because time is of the essence. The 911 Restoration team is certified through IICRC to provide the best mold removal companies Idaho in Boise. We can determine the cause of the mold, perform an air quality test, and remove the mold and mold-infested materials.
What makes the 911 Restoration Team Different?
Our IICRC certified technicians are by far the most valuable resource we have. Skills, training, experience, and the passion to truly excel in all areas of the disaster restoration business – that's what sets us apart.
When you call 911 Restoration for your disaster restoration needs, you'll work with a highly trained workforce that is prepared and equipped to help you at any time of the day and location with a professional resolve. Our stellar team has kept us going in all parts of the country for years, serving communities in Boise, and clients just like you.
At 911 Restoration in Boise, we also offer direct insurance billing so you don't have to worry about the hassles of dealing with your insurer. We understand that dealing with a disaster situation is a difficult time and you need every bit of support you can get – we're here just for you.
Our team will do everything in their capacity to ensure a smooth recovery to normal life after a disaster strikes. Give our disaster restoration contractors a call so we can start assisting you right away.
Serving the communities of Boise, Caldwell, Meridian, Nampa Donnelly, Eagle, Emmett, Fruitland, Garden City, Homedale, Horseshoe Bend, Idaho City, Kunaand, Letha, Marsing, Melba, Middleton, Mountain Home, New Plymouth, Parma, Star, Wilder and surrounding areas.